Bancroft Gems Gymnastics
The club that likes to have FUN when they roll, tumble, swing, spring and balance
We're On HWY 28S Beside The Kawartha Dairy!
OWNER & INSTRUCTOR
Bancroft Gems Gymnastics was founded in January 2008 by owner and instructor D'Anna Millar.

D'Anna is NCCP level 2 certified with level 3 National Training.

CLASSES OFFERED
Classes are offered in the following programs:
Pre-school
Recreational
Competitive
Dance
Classes offered are by age and skill ability and each participant over the age of 5 must be tested when registering.
All Recreational Classes are co-ed.
LOCATION
The location for Bancroft Gems Gymnastics is 29556 Highway 28 South, Box 897, Bancroft, ON. K0L 2L0 (beside the Kawartha Dairy).
Click
here
for a map showing the location of the club.
The facility is air conditioned!
SPONSORING COMPANIES
The following companies are sponsoring Bancroft Gems Gymnastics: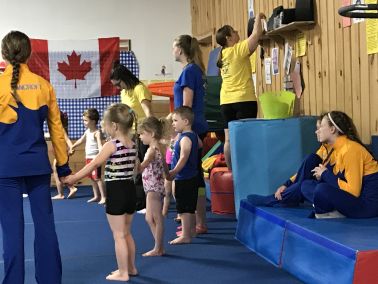 PHONE NUMBER: 613-332-6100
WINTER TERM STARTS ON NOVEMBER 27th
The Fall term will be ending November 15th to November 21st and the Winter term will be starting November 27th with registration beginning on November 1st.

All classes will be staying the same.

Remember: The rescheduled Picture day is Tuesday November 7th from 5:30 to 7:30.

If interested, please make sure to put your child's name on the sign-up sheet located on the bulletin board by the main entrance.

Pictures should be back to the gym no later than December 9th.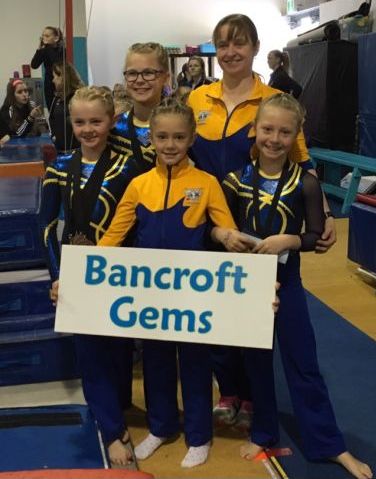 MEMBERSHIP AND PROGRAM FORMS
Click
HERE
for the Membership Form. Only new members need to complete this form.
Click
HERE
for the Program Registration Form that must be completed when registering for any program.
WE ACCEPT CASH, CHEQUES, VISA, MC & DEBIT!

SPECIAL OFFERS
Receive a $25 Gift Card when your child brings a friend that joins the club.
Receive 10% discount off single term fees for each additional sibling that joins! This discount does not apply if receiving funding through financial assistance (e.g. JumpStart).
Click
here
to help support Bancroft Gems Gymnastics and receive big discounts on your favourite magazine subscriptions!